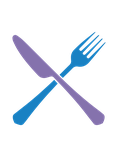 Hospitality
The UK is world renowned for its excellence in hospitality, particularly our amazing chefs and the quality and diversity of our food
Our Certificate in Hospitality and Catering Principles (Professional Cookery) short course will allow learners to gain a recognised certificate that can demonstrate knowledge in a range of practices. 
From Food Safety and Nutrition, right through to learning a wide range of cooking techniques, the course equips learners with the theory they need to start a career in the hospitality industry.
Available Courses
Select a course below to learn more
Principles of Hospitality and Catering
Funded by
Many of our courses are delivered with funding partners including Skills Support for the Workforce - part of the Growth Company, Greater Manchester Combined Authority and the European Social Fund.