Apprenticeships Explained
Partner with us to bring the benefits of apprenticeships to your business.
1.
We can help you progress existing employees in their career or attract new staff
2.
A trusted apprenticeship specialist
3.
We provide more than 50 apprenticeship standards in over 30 industry sectors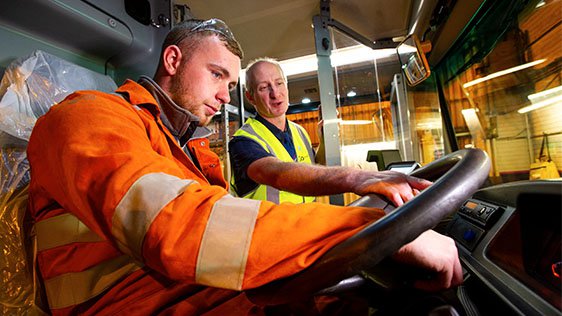 What is an apprenticeship?
An apprenticeship is a programme of learning that an individual takes over a period of time. An apprenticeship ends with a formal assessment, leading to a recognised qualification. An apprentice is employed in an organisation and the majority of their learning takes place 'on-the-job' i.e. within the workplace.
An important part of apprenticeships is that the equivalent of at least 6 hours per week of training must take place 'off-the-job'. This means the apprentice completes a structured syllabus of learning supported by an apprenticeship provider.
An apprenticeship can last between 12 and 48 months and is a partnership between an employer and an apprenticeship provider, for the benefit of an individual learner.
Benefits of apprenticeships
Apprenticeships can bring many benefits to your business:
Simple and cost effective to set up – supported end-to-end by Total People
Return on investment – staff become more experienced and competent as they are training towards a nationally recognised apprenticeship qualification
Increased employee engagement – staff are more motivated, loyal and have clear direction for their personal and professional development
Employee retention – many progression routes allow staff to realise their career goals
Business growth – attract fresh talent and grow your workforce by recruiting apprentices.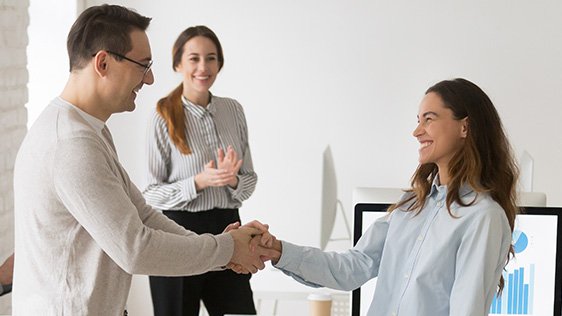 Revitalise your workforce
Embedding apprenticeships into your business couldn't be easier.
There are usually two ways of doing this, either by upskilling existing employees,
or recruiting new staff into your business.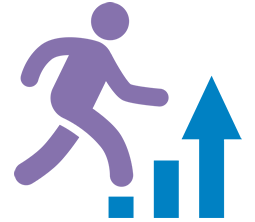 Upskilling
Upskilling is a great way of developing your existing staff through apprenticeship training.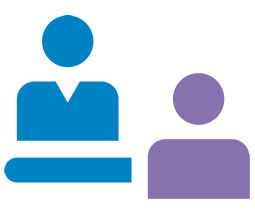 Recruiting
Recruiting an apprentice is an ideal way of attracting new talent to your business.
There has never been a better time to take on an apprentice thanks to the Employer Incentives!
The regular £1000 incentive payments that have been in place since 1 May 2017 still remain
All employers are eligible for these if your apprentice is:  
16-18 years  
19-24 years with an Education, Health & Care Plan (EHCP) or has been in the care of their local authority  
The £1000 is split into two payments, the first is eligible once the learner has completed 90 days in learning and the second is eligible once the learner has completed 365 days in learning
Additional incentive payments for hiring a new apprentice  
Due to the economic impact of the Coronavirus (COVID-19) outbreak the Government has introduced incentive payments for hiring a new apprentice
Employers who hire a new apprentice between 1 April and 30 September 2021 can apply for £3000 for new employees of any age
Employers can apply for the payment from 1 June 2021
Employers who hire an apprentice also benefit from:
Cost effective ways to upskill and motivate existing employees  
A workforce willing to learn, listen, succeed and perform  
Lower recruitment and ongoing costs in comparison to skilled staff  
Skills delivered against industry needs that meet a set of national recognised standards
Levels
There are different levels apprenticeships can be studied, each level has different entry requirements.
Level 2 = Intermediate Apprenticeship  
Level 3 = Advanced Apprenticeship
Levels 4 & 5 = Higher Apprenticeship
Level 6/7 = Degree/Masters Apprenticeship
Length
How long does an apprenticeship take?
An apprentice typically takes between 12 and 48 months depending on the level.
An Advanced Apprenticeship normally takes 12 – 15 months.
A Higher Apprenticeship normally takes 18 to 24 months.
Off-the-Job
20% of the qualification must be completed off the job as part of the apprenticeship.
Off-the-job is learning done outside of the day-to-day working environment. Depending on the programme, this can entail the learner visiting one of our fully equipped training centres, or being supported at the workplace by one of our Learning Coaches.  It can also include self-directed study.
End Point Assessment
End Point Assessment (EPA) comes at the end of the apprenticeship journey and is carried out by an external organisation. EPA involves a range of assessment methods and differs depending on the type of apprenticeship.  
It may include things like a competency-based interview, a professional discussion to demonstrate knowledge and an assessment of your portfolio of evidence.
View our apprenticeships
How to fund apprenticeships
The size and wage bill of your business determines the funding for apprenticeships. There are two categories: Levy paying and Non-Levy paying. There are different funding rules and processes to follow depending on which category you belong to.
Find out more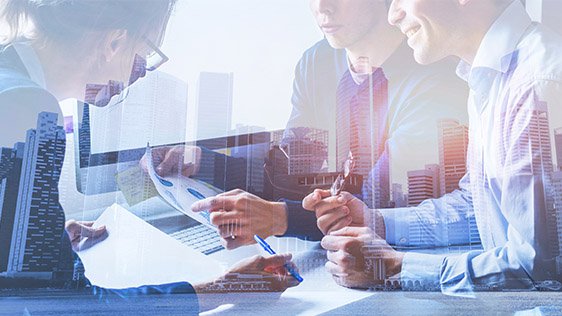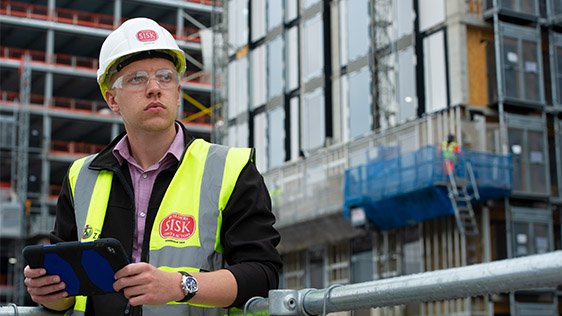 Our apprenticeships
One of the main benefits of working with Total People is the breadth of our offer. We don't just deliver training, we design it.
We provide apprenticeship standards in more than 20 occupational areas, from Level 2 to Level 5. We can work with you to provide tailored training solutions that adds value and makes a difference.
View our apprenticeship offer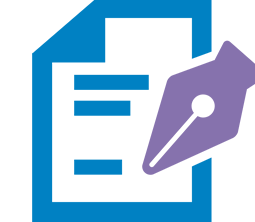 Case Studies
We work with businesses of all shapes and sizes, helping them to make the most of apprenticeships and work-based learning.
View all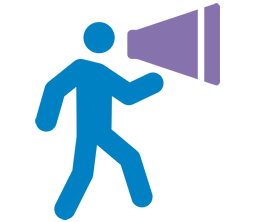 Get in touch
Whether you'd like to know more about a specific apprenticeship or ask a question, we're here to help.
Contact us