Find an apprenticeship that's right for you
Total People offer apprenticeships in a variety of different industries.
An apprenticeship combines professional training with on-the-job learning.
You study for a recognised qualification and earn a wage, while gaining experience with an employer at the same time.
Whether you are already working in employment, or want to start a career in a chosen industry, we can help you find an apprenticeship.
It is easy to apply for an apprenticeship and we can support you through every stage.
Follow the next steps to begin your apprenticeship journey.
Step 1 - Complete
If you already have a job and you'd like to undertake an apprenticeship qualification to improve your skillset, knowledge and career prospects, your first step is already complete! How easy was that?
Step 2 - Contact us
Simply contact us to let us know what type of apprenticeship you are interested in. You can do this either by registering your interest below or calling us on 03333 222 666.
Step 3 - We'll do the rest
Once you have registered your interest by completing our enquiry form, we will do the rest. We will then contact you and your employer to discuss the best options moving forward.
Step 1 - Decide on your apprenticeship industry
The first step is simple, but important. You need to decide what industry you'd like to work in. What are your main interests? What business would you like to start or progress a career in? Have a look at the different options we have available.
Step 2 - Search our apprenticeship vacancies
Great choice! Now that you have decided what area you'd like to work in, use our personalised search tool below to find the best possible vacancies near you.
Step 3 - Apply for an apprenticeship
Once you have found an apprenticeship vacancy that suits you, simply apply for it. Every application will be completed on the National Apprenticeship Service website. Once you have applied, all you need to do next is wait to hear from the employer. Simple as that!
Step 1 - Visit our employers' page
We have lots of further information to help guide you through your options. Find out how our bespoke services can help you figure out the types of apprenticeships that could be relevant and provide a tangible benefit to your business.
Step 2 - Submit an enquiry
Contact us using the enquiry link below, or call us on 03333 222 666.
Step 3 - We will do the rest
Once you submit your enquiry, we will do the rest. We will contact you to discuss the best options moving forward.
Succeed with an apprenticeship
Start the journey to the rest of your life.
Not sure what you want to do?
Why not start by looking at a full list of our current vacancies
Why choose Total People to help you find an apprenticeship?
We help people achieve their learning goals.
We have been matching apprentices with employers for over 17 years and work with over 2,000 businesses and 6,000 learners each year, so we know how to help you succeed.
94% of employers would recommend us.*
Best Learning Provider of the Year 2017, Skills for Business Awards 
87% of learners would recommend us.*
Work, Earn and Learn with Total People apprenticeships
An apprenticeship combines learning with earning. You will have a proper job with a great employer, and have full supported through a programme of learning and one-to-one support by our experienced team. 
You will get relevant real-life experience, be part of a team and progress in your job, all whilst being fully supported by one of our friendly and knowledgeable training advisers. 
We match your needs to the business needs of an employer, which allows you to shape your career path, develop new skills and gain industry recognised qualifications, all whilst earning a wage. There's no debt with an apprenticeship yet there are opportunities to work towards degree level qualifications. 
Achieve your goals with an apprenticeship, get in touch today.
*Ofsted, May 2017​
What are the benefits of apprenticeships?
There are numerous benefits of starting an apprenticeship; we've listed a few of them below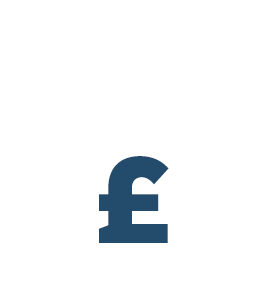 Earn and Learn
Earn & Learn
Want to earn money while you learn? An Apprenticeship could be the perfect option for you.
An Apprenticeship is a high quality, work-based training programme for people who want to develop their career and gain an edge within the job market.
This means that along side your job you will receive high quality training specifically tailored to suit your job role within your company and the industry that you are working in.
You will earn a wage, earning money and valuable work experience, while working towards gaining a nationally recognised qualification.
An investment in knowledge pays the best interest.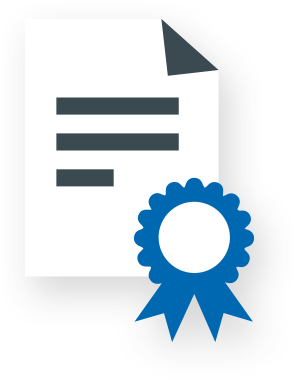 Gain Qualifications
Gain Qualifications
In order to gain the best possible start to your chosen career, you need a combination of experience and qualifications. An apprenticeship provides a great platform as it provides you with both, by combining on-the-job training and supportive study, therefore you will earn a wage while you are working towards a Nationally recognised qualification.
At Total People we offer a large variety of apprenticeships at different levels, from Level 1 all the way up to Degree Level, in over 30 different sectors. That means no matter your interest or educational background, we will have a vacancy that suits you.
The apprenticeship has been an amazing experience that has given me a clear career path.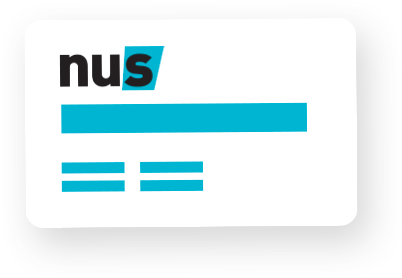 NUS Apprentice Card
NUS Apprentice Card
What is an NUS Apprentice extra card? Since an apprenticeship is still a study programme, you will also gain the perks and discounts available to other students.
An NUS Apprentice extra discount card will offer apprentices many of the same discounts and benefits.
I would truly recommend the apprenticeship route, it gives you real working experience alongside developing your knowledge and with a supportive trainer and assessor it really did make the difference to me.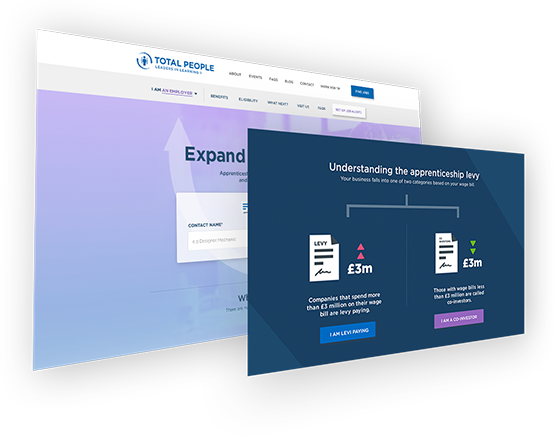 Are you an employer?
Grow your own talent; cultivate the technical and behavioural development of young people to suit the demands of your business.
You could be working with some of these companies...







Career Improvement
"97% of apprentices said their ability to do the job had improved."
Work Opportunities
"Over 90% of apprentices currently go into work or further training."
Positive Impact
"92% of apprentices in work felt that their apprenticeship had had a positive impact on their career."
Earning Potential
"Higher apprentices could earn £150,000 more on average over their lifetime compared to those with level 3 vocational qualifications."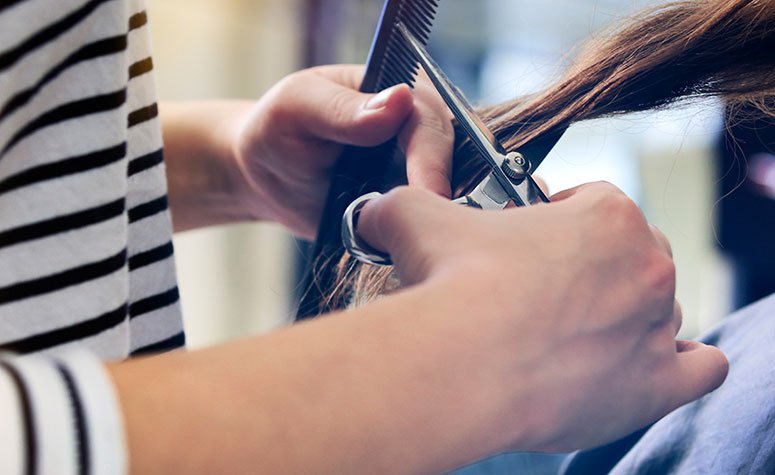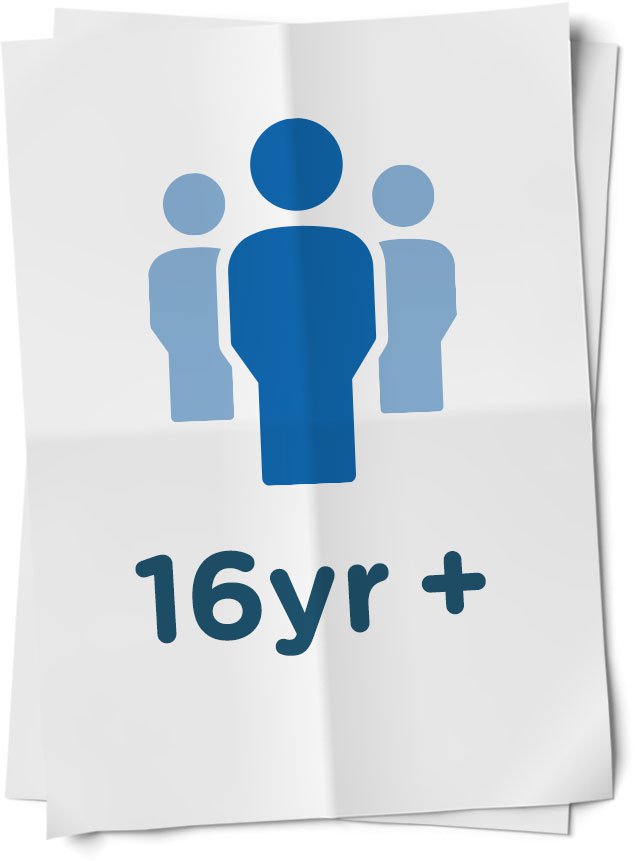 Who can apply
In most cases you only have to be 16 years old or above to apply, however some apprenticeships require you to have basic qualifications.
Have a look now at the options currently available.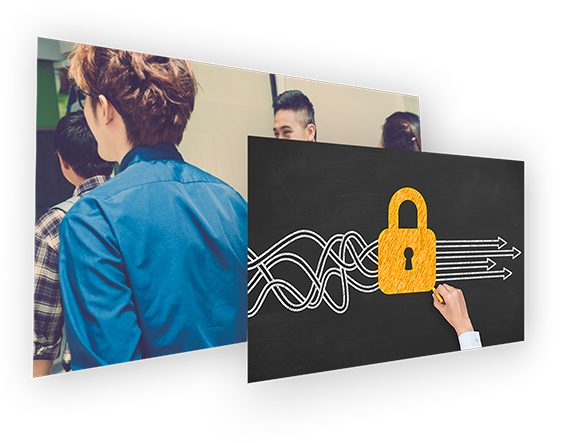 Safeguarding
Total People are committed to safeguarding and promotes the welfare of all learners and expects all staff to share this commitment.
Total People have a range of policies and procedures in relation to safeguarding which covers the 6 Rs; Recruit, Recognise, Record, Reporting, Respond and Review.