Free Courses  For Your Employees in Greater Manchester
Invest in Your People. Strengthen Your Business.
For employers in Greater Manchester, our free courses offer a strategic opportunity to upskill your staff, enhance productivity, and secure a competitive edge.
Funded training for your business 
If you're an employer in Greater Manchester, you can access funded training for your employees to help your business deliver excellent services through your people.
Equip your team for more senior roles 
Training in soft skills and technical skills 
Get the latest knowledge 
Nationally recognised qualifications 
A strategic move for your business
Our courses are designed to empower your employees with the skills that align with your company's goals and industry demands. 
Take a look at the funded courses you can access below, subject to eligibility criteria.
Get in touch
Register your interest in this course using the form below and one our team will contact you.
Available free courses for your employees
Upskill and transform your business through funded qualifications
Upskilling opportunities for your staff
Heavy Vehicle Maintenance
"We have an ageing demographic across the country and if we don't invest in our workforce now, we're going to have skills gap in the next five to 10 years, especially in engineering."
Gary Holden, Apprenticeship Manager for Sodexo Pharma
The business case for upskilling your team
Investing in your employees' skills is investing in the future of your business. Here's why:

Boost Productivity
Skilled employees work more efficiently and effectively.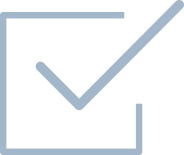 Enhance Employee Retention
Show your team that you're invested in their growth.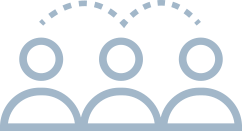 Attract Top Talent
Become an employer of choice with a reputation for staff development.

Stay Competitive
Keep pace with industry changes and innovations.
Seamless integration with your business operations
We make it easy for employers to integrate our courses into their staff development plans:
1.
Consult with Our Experts
Discuss your business goals and staff needs with our dedicated advisors.
2.
Customise Your Training Plan
Choose courses that align with your company's objectives and industry.
3.
Effortless Enrolment
We handle the details, so you can focus on your business.
4.
Track Progress and Results
Receive regular updates on your employees' progress and achievements.
5.
Witness the Transformation
See the positive impact on your staff's performance and your bottom line.
Frequently asked questions
Our courses are designed to be flexible, minimising disruption to your business operations.
These courses are fully funded, offering a cost-effective solution for staff development.
We provide progress reports and can guide you on tracking improvements in staff performance and productivity.